Game-Changing Daily Vitality Greens & Gummies
Your daily greens powders and greens but with a twist! Packed with 30 superfoods and our proprietary M-Charge complex, L'Evate You helps boost natural energy and supercharge your cells like never before.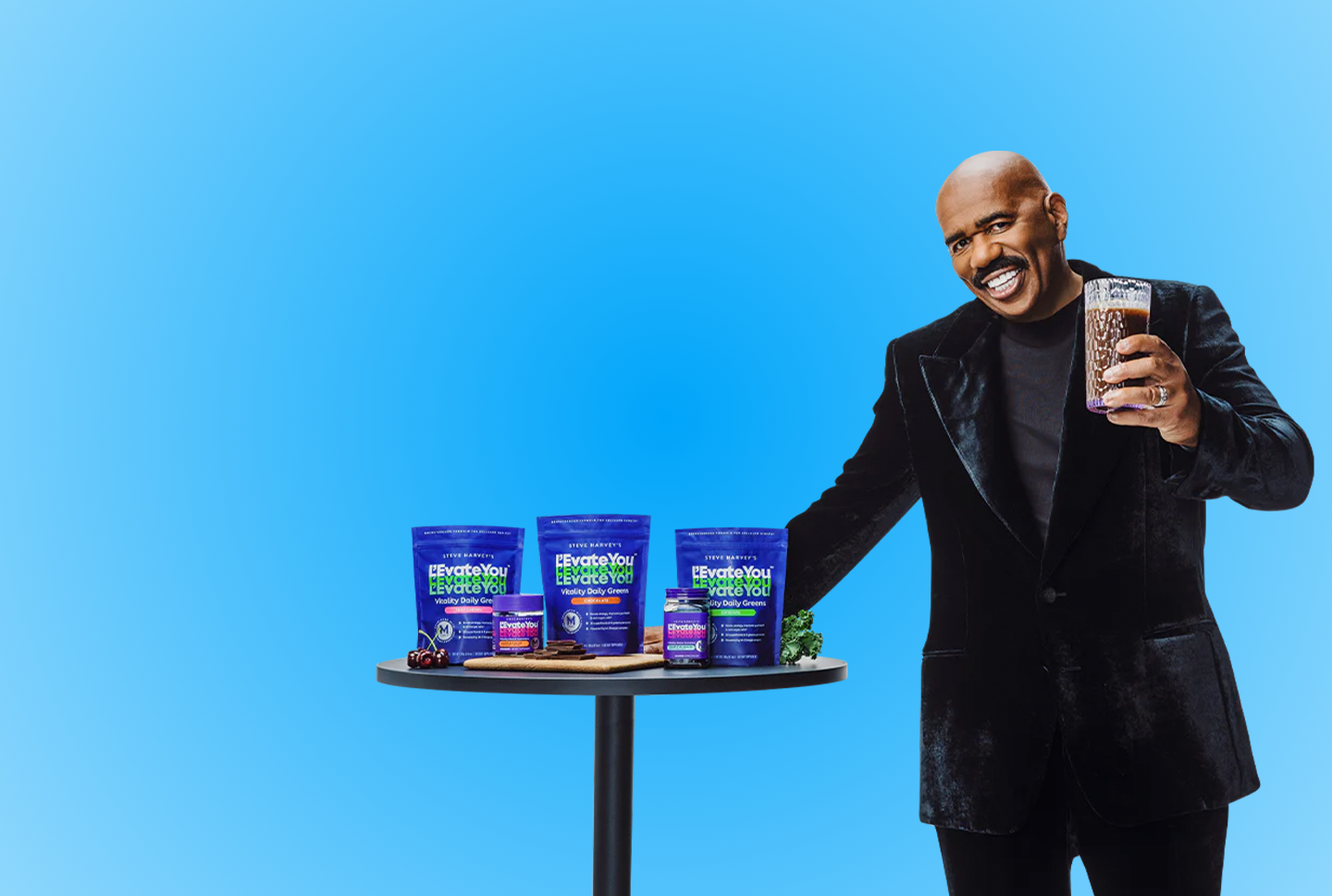 Steve Harvey
Steve Harvey's on a mission to make better health accessible to all. His personal health struggles taught him we're nothing without good health. L'Evate You is for the everydayers. The dreamers. The one-step-at-a-timers. And most importantly, for anyone at any point on their health journey.
"
When you have a massive goal, something that's big, you must make it something that not reaching it is unacceptable.
- Steve Harvey
"
Behind every moment of adversity in your life, there is a lesson and there is a blessing. Pain always leaves a present.
- Steve Harvey
"
There is nothing bigger than your dream.
- Steve Harvey
"
Success is not how far you got, success is how far you got from where you started.
- Steve Harvey
"
Everything you going through is God preparing you for what you asked for
- Steve Harvey
Everydayers Give it The Green Light
Tanzania H.
Long Island City, NY | Age 40
"So far I'm down 3.5 pounds.  I'm actually full when I drink it!  I can go a good 4 or 5 hours and feel satisfied.  That's a huge thing for me!"
Elliot T.
The Bronx, NY | Age 27
"It checks off every box for me.  Taste. Helps with overall body and wellness.  Full of superfoods.  This actually works!"
Anne D.
Schwenksville, PA | Age 57
"It's wonderful!  I really like the taste.  It gives me that energy burst I need during the day."
Rew S.
New York City, NY | Age 45
"I look forward to taking it everyday.  I don't feel sluggish at the end of the day.  I'm sleeping better. It's part of my routine now.  I really like it!"
Cara D.
Brooklyn, NY | Age 36
"I literally have more energy than I've ever had before! My sister couldn't believe the difference.  I really like it!"
Tony D.
Fair Lawn, NJ | Age 72
"I just don't feel as tired as I used to. I play golf and when I finish, I'd just be dragging.  Not anymore! Now, I jog to the next hole!  And I come home and can start a new project.  It's just crazy!"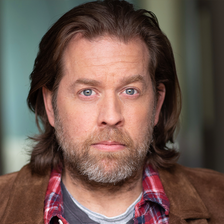 Al D
Grayson, GA | Age 51
"It's kind of been a reset. Like doing a cleanse but, better. An elevated cleanse."
Meet the Team
Functional Family Medicine Doctor + Mr. Harvey's Doctor
Dr. Castel Santana, MD
What do you get when you blend the best of integrative and functional medicine that focuses on whole body wellness? Dr. Castel Santana. He is a part of Mr. Harvey's personal wellness team and has a medical degree from American University of the Caribbean School of Medicine. He completed his residency at University of Maryland Family Medicine and is board-certified through the American Board of Family Medicine. He is also certified in Functional Medicine through the IFM.
Read More
Holistic Health Expert + Mr. Harvey's Nutritionist 
Dr. Basheerah Ahmad, PhD
With a passion for helping others achieve their goals and be their best selves, Dr. Basheerah Ahmad (Dr. B) is a sought-after International Health & Wellness Expert and is a part of Mr. Harvey's personal wellness team. She holds a Doctorate in Natural Medicine and a MS in Exercise Science. She is also the creator of exercise and nutrition programs such as The Fit Mogul, 360 Transformation (360T) and the 4321 Nutrition Plan.
Read More
Head of Product Development
John Lyon, M.S.
John Lyon, M.S., is the Senior Director of Product Development at L'Evate You and is on Mr. Harvey's personal wellness team. With over 11+ years of exceptional experience in developing health and wellness products from concept through launch, he is the mastermind behind L'Evate You's products. John has a bachelor's degree in Neuroscience at Harvard, master's degree from Wake Forest University School of Divinity, and is certified Fitness Nutrition Specialist through National Academy of Sports Medicine (NASM).
Read More